Ameriabank launched its new branch – Erebuni – at Erebuni Mall, 17/1 Erebuni Street. The branch is open Mon-Fri from 10:30 a.m. until 06:15 p.m.
As part of opening campaign Erebuni branch offers to all individuals and companies who open accounts at the branch until and including December 31, 2021 special terms for the following services: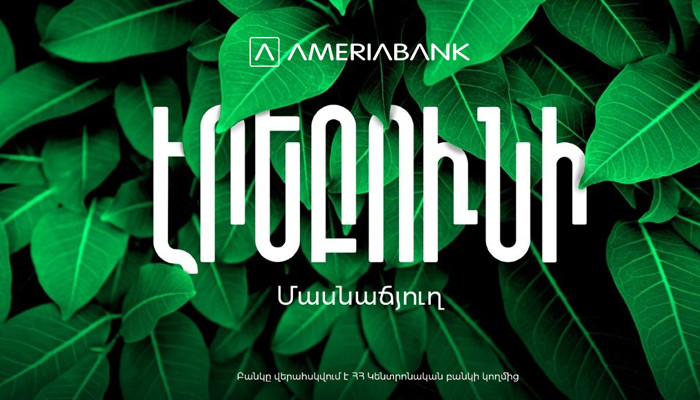 For individuals:
One debit or credit card without service fee for the first year
Free-of-charge provision of Online/Mobile Banking
Free-of-charge account with all accompanying services
AMD 1,500 instead of AMD 3,000 annual fee for Visa sticker
For corporate clients:
Online/Mobile banking solutions with free-of-charge service during the first year
One payment card each for 2 managers of the company without service fee for the first year
Business card with no service fee for the first year
Erebuni branch is complete with online and offline banking facilities: cash in/out machine, payment terminal, friendly staff and a warm and inviting atmosphere. The branch will be delivering all products and services available on the product list of Ameriabank. Starting September Erebuni branch will shift to long work hours: Mon-Sun from 10:30 a.m. until 09:15 p.m.
See the full list of our long-hour branches:
Arshakunyats branch, 34/3 Arshakunyats Ave., Yerevan Mall Trade Center, 2nd floor, Yerevan 0026, Armenia
Arshakunyats Plus branch, 34/3 Arshakunyats Ave., Yerevan Mall Trade Center, 1st floor, next to Carrefour supermarket, Yerevan 0026, Armenia
Yeritasardakan branch, 22/8 A. Isahakyan St., Yerevan 0009, Armenia
Kochar Branch, 8 Vahram Papazyan St., Rio Mall Trade Center, Yerevan 0012, Armenia
Nor Nork branch, 16 Gai Ave., Megamall Trade Center, Yerevan 0056, Armenia
Dalma branch, 3 Tsitsernakaberd Highway, Dalma Garden Mall, Yerevan 0082, Armenia
Mashtots branch, 20/4 Mashtots Ave., underground passage No. 1, Yerevan 0082, Armenia