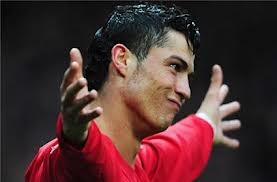 Portugal national football squad captain and Real Madrid (Spain) striker Cristiano Ronaldo has become the highest goal scorer in European Championship history.
The Portugal international achieved this feat following his goal against Armenia on Friday's Euro 2016 qualification-round Group I match in Faro, Portugal.
Ronaldo netted his 23rd goal in European Championships qualifying and finals, and this was his 52nd goal in international competitions.
Owing to Cristiano Ronaldo's goal, Portugal defeated Armenia 1-0.