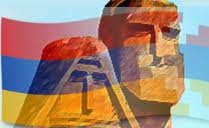 President of Azerbaijan Ilham Aliyev on Monday made a telephone call to his Turkish counterpart Recep Tayyip Erdogan, reported APA news agency of Azerbaijan.
Aliyev congratulated Erdogan on Turkey's upcoming presidency of the G20 and regarded this as an indicator of Turkey's growing international role and influence.
The Azerbaijani leader also extended his gratitude for inviting Azerbaijan to all forthcoming events of the aforesaid organization, and to the summit to be held in November 2015 in Antalya, Turkey.
The presidents discussed bilateral relations between Azerbaijan and Turkey, and the avenues for resolving the Nagorno-Karabakh conflict.