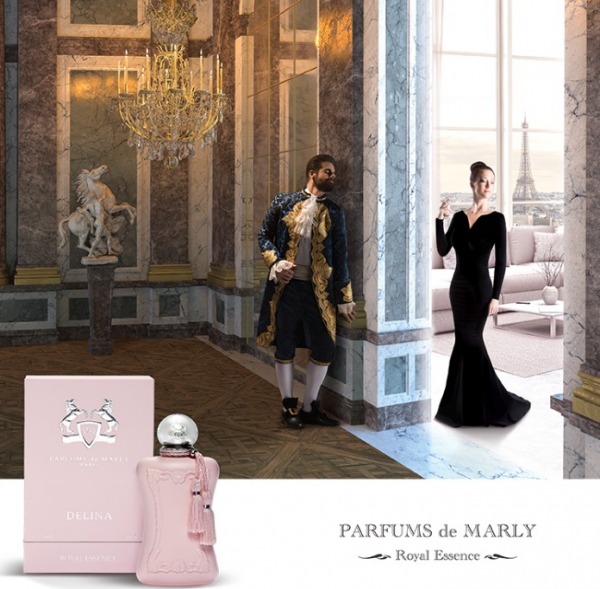 Parfums de Marly. Behind this name lies Julien Sprecher's passion for three worlds: equestrianism and purebred horses, the art of fragrance and the 18th century. Three elements with a common thread: French excellence. During the reign of Louis XV, Versailles shone far and wide with its "perfumed court", renowned for the refinement and intensity of its fragrances. This was the golden age of master perfumers, who built the foundations of modern perfumery, but also that of purebred horse breeding, dear to Louis XV's heart. Under his rule, the stud farms of France were home to the most beautiful stallions in Europe. He paid homage to them with the famous Chevaux de Marly, sculpted by Guillaume Coustou in 1745. A work of art that graced the Abreuvoir ("watering place") at the entrance to the Château de Marly, one of the most beautiful fountains of the era that, naturally, was also sumptuously perfumed…
"Fragrance is a time capsule. It has the ability to take us on a journey. I have always loved the 18th century, when horses and fragrance were the pride and glory of France," explains the founder.
Parfums de Marly arose from this story of passion and aestheticism. Each House creation bears the name of a purebred horse and features a scent dear to Julien Sprecher in its composition. Whether it is orange blossom, rose, vanilla, guaiac wood or even heliotrope, a powdery and almond-like ingredient, these fragrant notes perfumed his childhood.
Delina
Parfums de Marly collections possess a unique world with singular and distinctive trails, created from exceptional raw materials. Introducing the new opus for women: Delina.
An ode to femininity
"Delina was love at first smell. An olfactory encounter. The modernity of this floral was self-evident for me."
Julien Sprecher
Composed by perfumer Quentin Bisch, Delina is a floral bouquet, a tribute to luminous and sensual femininity.
A fragrance sculpted around a floral accord, dominated by Turkish rose, but also facets of lily of the valley and peony. A sensual bouquet revolving around these flowers, but also the fullest, most generous and tangiest fruits. The trio of lychee, rhubarb and bergamot, set off by nutmeg, delivers power and vivacity. Vanilla underlines the sensuality of the composition, intertwining with white musks and cashmeran. Finally, woods and frankincense envelop the creation in depth and mystery. A striking and entrancing trail. A note full of contrasts.
Multi-faceted, Delina overflows with nuances. A dual interplay, like the femininity that it represents: lively, sparkling and disturbing all at once, sweet and sensual, timeless and insolently modern.
Perfumer
Quentin Bisch (Givaudan)
Olfactory family
Floral, Woody, Powdery
Olfactory pyramid
Top notes: bergamot, lychee accord, rhubarb accord, nutmeg
Heart notes: Turkish rose, petalia, vanilla, musks
Base notes: Haitian Orpur vetiver, cedar, frankincense, cashmeran
On July 27 in the Hermitage Gallery will take place The Marly brand's shop in shop opening and new perfume's presenting.