The January 6, 2023, edition of NEWSWEEK magazine, featuring an op-ed contribution by Raffi K. Hovannisian, Armenia's first minister of foreign affairs and founding chairman of the Heritage Party.
For 26 days, a narrow and winding road that connects Armenia to the unrecognized Republic of Artsakh—also known as Mountainous, or "Nagorniy," Karabagh—has been blocked by state-sanctioned Azerbaijani activists. Russian peacekeepers charged with maintaining the humanitarian corridor do not intervene. European monitors do not show. Food and medical supplies are barred from entering Artsakh. The republic, unrecognized, is also isolated.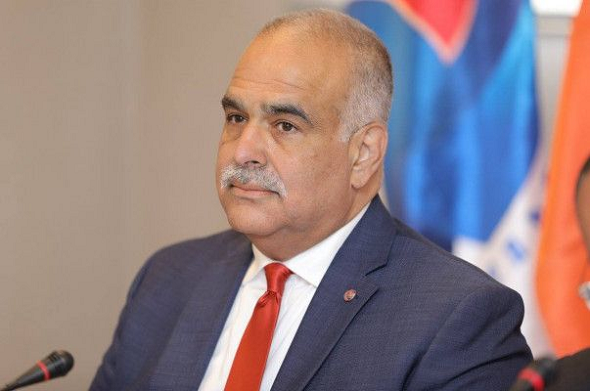 The Lachin Corridor, as it has been called since I negotiated its opening in 1992 as Armenia's first foreign minister, is the lone, last, and diminishing thread by which the 150,000 Armenians of Artsakh, 30,000 of them children, are hanging in these brutal opening winter days of 2023.
As Russia and the layers of the West, to each their own, jockey for continuance or closure in Ukraine and beyond, attention is naturally in short supply for this ancient Armenian territory awarded divide-and-rule style by Stalin to Soviet Azerbaijan a century ago—then reclaimed by its Armenian majority parallel with the declaration of Armenia's and Azerbaijan's independence in 1991.
In September 2020, Azerbaijan violated a long-standing international ceasefire, and with the support of the Turkish military, Islamic State fighters from Syria, Pakistani mercenaries, and Israeli drones, launched a surprise bloody war of aggression against both Karabagh and Armenia.
Extending to the current day despite a November 2020 truce brokered by Russian President Vladimir Putin, Baku's scorched-earth (the outlawed chemical substance of white phosphorus was bombed in on several occasions) campaign has resulted in more than 5,000 Armenian fatalities, the occupation of hundreds of square miles of sovereign Armenian and Karabagh territory, including dozens of cities, villages, schools, hospitals, churches, and other treasures of cultural heritage, and the continued detention of scores of prisoners of war.
The presence of a contingent of Russian peacekeepers, an experimental European monitoring mission, and facially competing Russian and Western peace plans have shown themselves unable to forge a common way forward, especially in the face of an increasingly maximalist Azerbaijan and a supine, capitulated Armenian regime willing to give away the lot in order to hold on to power.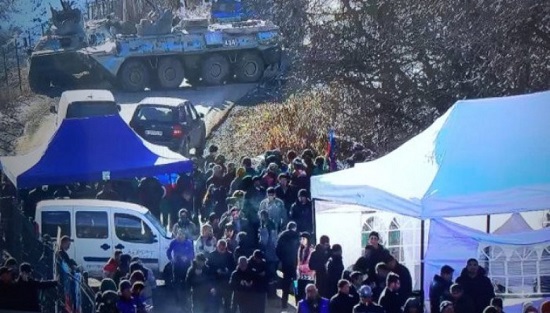 However improbable, a conflicted but responsible international community might break through its own gridlock, tactical and tectonic, and consider the following measures:
—Offer and enforce a United Nations mandate for Mountainous Karabagh to ensure its liberty, identity, and self-determination—and to save it from the certain genocide to come.
—Try Azerbaijani President Ilham Aliev for documented war crimes against the Armenian and other peoples and for crimes against humanity.
—Cease the artificial resuscitation of Armenia's democrat-turned-petty dictator Nikol Pashinyan and usher in a true era of civil rights, rule of law, and human hope in this long-suffering nation.
—Respect Armenia's sovereignty and territorial integrity and guarantee the removal of all foreign forces from its territory, the return of all prisoners of war from Azerbaijan, and restoration of its cultural heritage in neighboring countries.
—Reinstate the operational auspices of the OSCE Minsk Group, and the trilateral cooperation that would entail, en route to a broader rethinking of global crises.
—Encourage Turkey's next administration (the current one certainly has demonstrated its flagrant incapacity and denialist unwillingness) to recognize and make amends for the great genocide and national dispossession of the Armenian people and then to normalize its relations with the Republic of Armenia.
—Sue for a new-level geopolitical discourse with Iran, as its leadership does the same, in short and comprehensive order, with its own society.
With Mountainous Karabagh and its 150,000 citizens now at death's door as the world looks on, it is in fact civilization itself that once again ascends the altar of sacrifice.
As in 1453 with the siege of Constantinople, the destiny of regions, continents, and value systems lies in brittle balance.
The moment is seminal.
Raffi K. Hovannisian, Armenia's first minister of foreign affairs, is founding chair of the Heritage Party.